"I'm in paradise!" - guest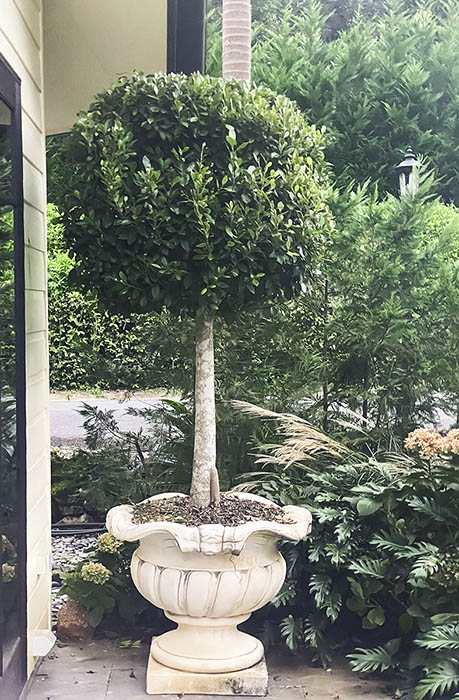 Not quite. But it is very beautiful. The magnificent gardens of the Hermitage Estate property are a feature unto themselves. The property owners took years and close to a million dollars to slowly build the majestic beauty of the grounds, which continue to develop and improve each year.
Meticulously cared for by a specialist groundskeeper, the lush gardens offer exquisite texture to the backdrop of the mountains. With formal refinement blending into abundant tropical greenery towards the river, the resplendent gardens offer many secret pathways, alcoves and hideaways.
With the recent addition of a peaceful, elegant secret garden with winding pathways, you'll feel like you've fallen into a storybook, as the magic envelops you.
Sit on one of the stone benches to read a book and watch the bird life. Wander through the rock garden 'grotto' under the enormous fig tree. Gaze at the lofty mountains from your seat in the gazebo, or from your private outdoor spa.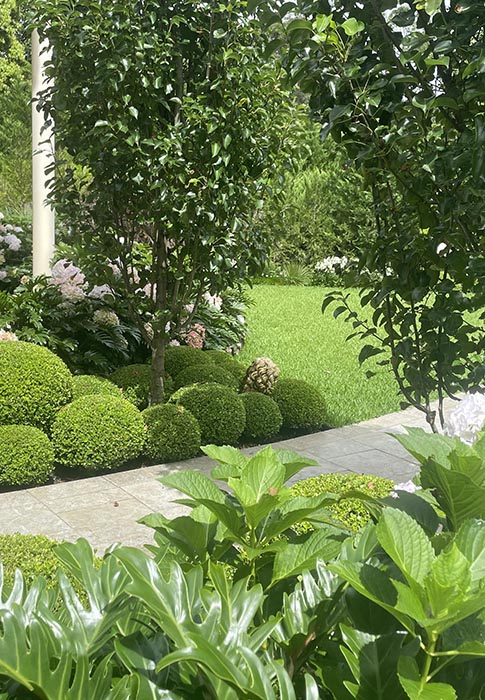 You can also take a stroll through the rainforest, under the canopy of decades-old trees, housing hundreds of bird species. Savour the natural fresh-water riverside, and wander back up to the formal front gardens.
Whether showered in Jacaranda purple rain, a show of delicate pink, mauve & white Tibouchina blossoms, the glorious scent of magnolia, jasmine and gardenia, or the delicate white crocus flowers of the border Zephyranthus, the gardens have beauty to offer all year round.
Fairy lights and strategic lighting makes the gardens glow beautifully by night as well. The gardens are particularly inviting by moonlight, with the orchestra of pond-life in the background.
The Hermitage Estate gardens are a wonderful adventure, with different areas to discover and explore each day. There's different beauty featured in each season, and different views in each hour. Plants were specially chosen to attract butterflies, giving the entire place a magical feeling in Spring and Summer.
Absolutely unforgettable and breathtaking, the atmosphere and ambience must be experienced to be fully appreciated. Enjoy the gallery below.