An Exclusive, Private Getaway
"I've never stayed anywhere so beautiful" - guest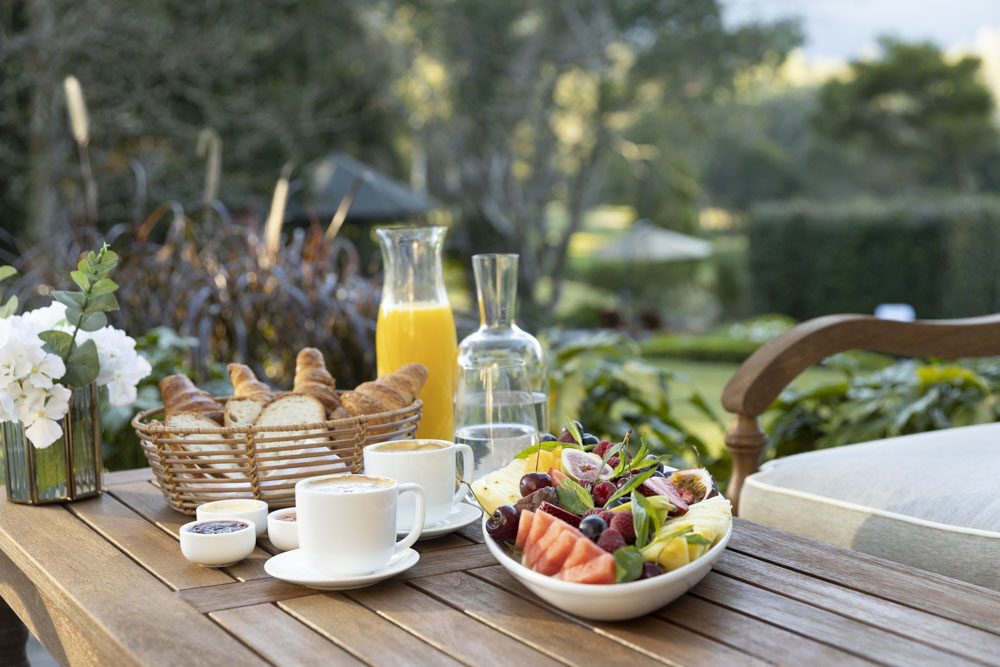 CLICK IMAGE TO ENLARGE
We welcome you to our heavenly lush valley, at your own private, peace-infused estate.
A home away from home, the retreat is a tranquil, private escape from the world. You'll feel a million miles from 'life', yet the beautiful little gourmet town is only 10 minutes away.
Indulge in unparalleled quiet and healing nature. With manicured gardens and luxurious decor, you can create some beautiful memories here.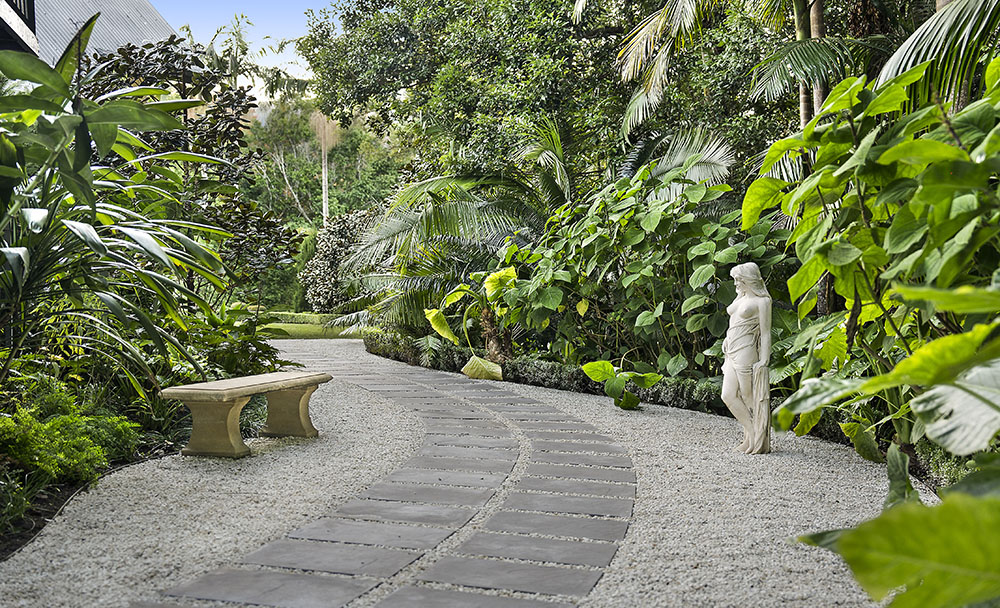 CLICK IMAGE TO ENLARGE
Hermitage Estate is a peaceful, indulgent escape for selective visitors. A five-star oasis nestled riverside in evergreen hinterlands, with stunning views. The elegant retreat is also minutes from beaches and mountains.
Indulge in your own private getaway. The perfect isolation choice, the spacious Hermitage Estate is a safe sanctuary of pure peace and restoration.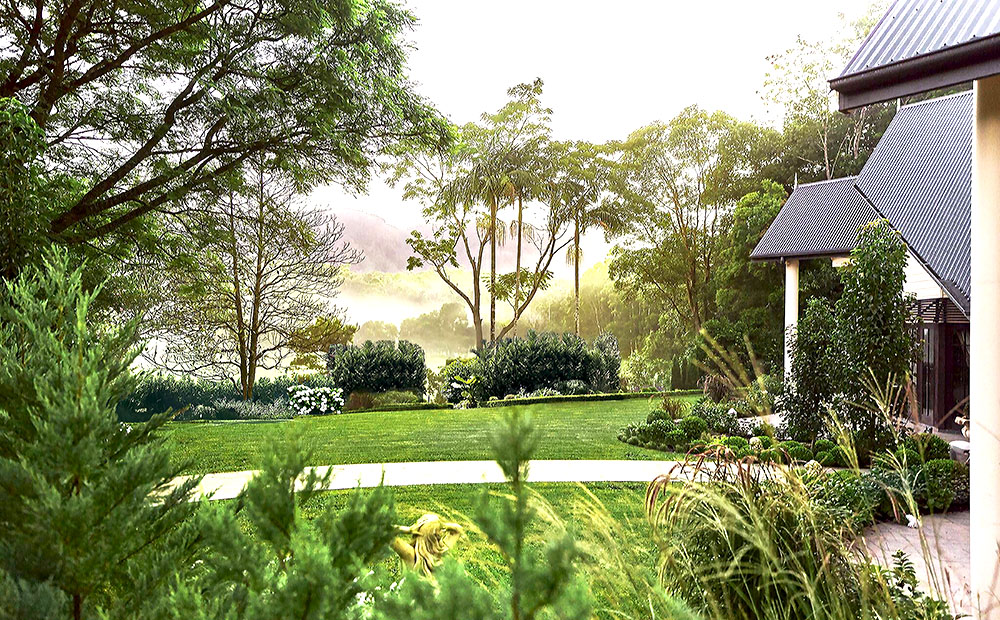 CLICK IMAGE TO ENLARGE
As the only guest on site, the entire five-acre (22,000 sq ft) Estate is yours. Surrounded by nature, it's a relaxing, healing wonderland – immerse yourself in an unforgettable experience.
Glide through the custom wrought-iron gates, and up the tree-lined driveway past the secret garden. The classic-contemporary atmosphere engages your senses and nourishes your soul.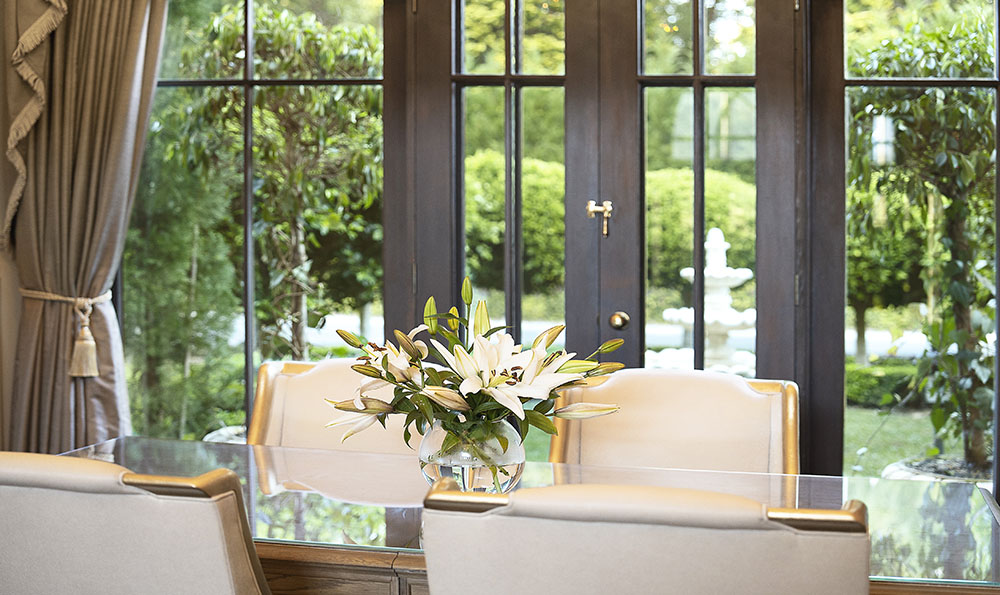 CLICK IMAGE TO ENLARGE
The design and decor have been created to provide you with an unforgettable experience. Excellent hygiene has always been a priority – savor the breathtaking outlook.

Bring your favourite beverages and snacks; dine in style in the elegant dining room, or alfresco on the balcony. Enjoy a BBQ with a stunning, peaceful atmosphere as your backdrop.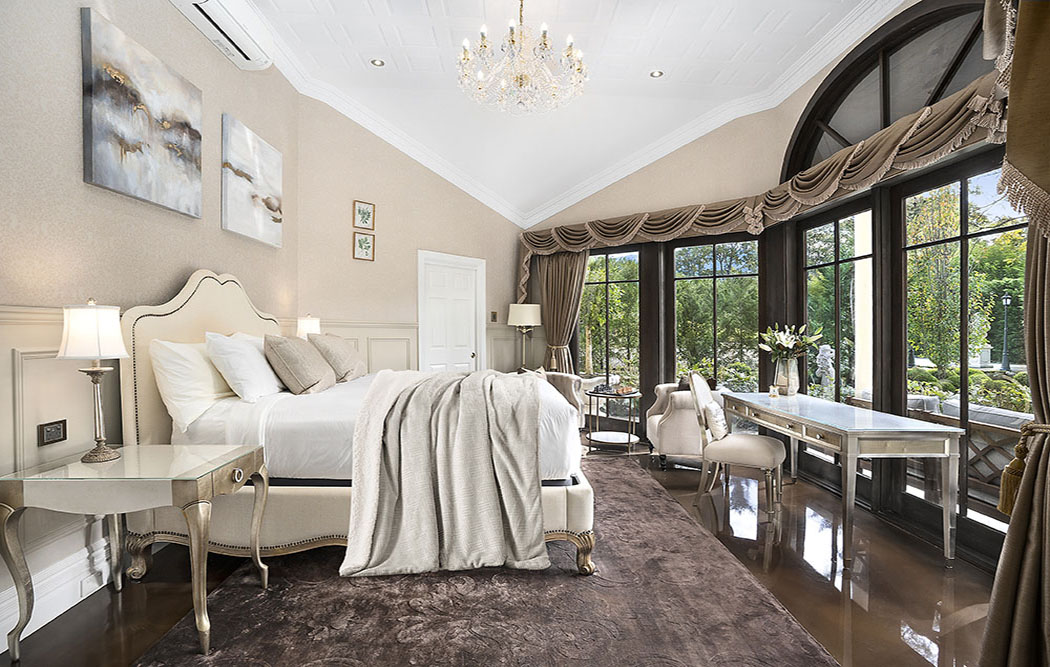 CLICK IMAGE TO ENLARGE
Imagine a blend of the picturesque Vermont countryside, the lush green of a tropical Fiji rainforest oasis, and the luxury of a Parisian hotel.
You can receive a list of activities to do in the area, although most people just sink into the pure relaxation of the Estate!
Flooded with natural light, the classic, comforting decor of haute French influence will calm you, body, mind, and soul.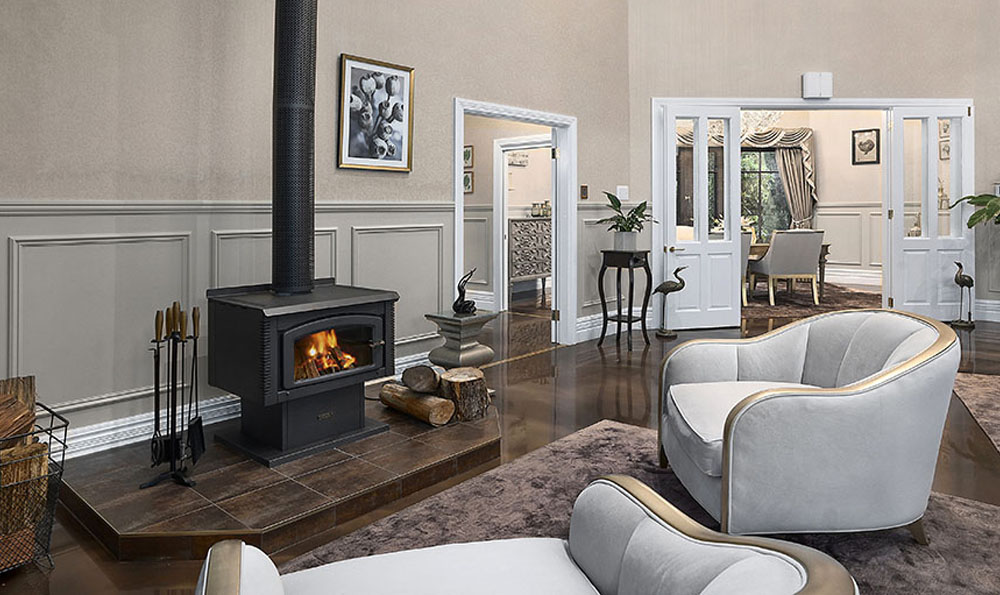 CLICK IMAGE TO ENLARGE
Sink into the gorgeous design. With its handsome architecture and soaring vaulted ceilings, the spacious elegant villa offers a sense of contentment and peace.
With a mountain view suite and a rainforest view suite, wherever you lay your eyes exist gorgeous views and ambiance.
Please contact us regarding photo shoots and filming.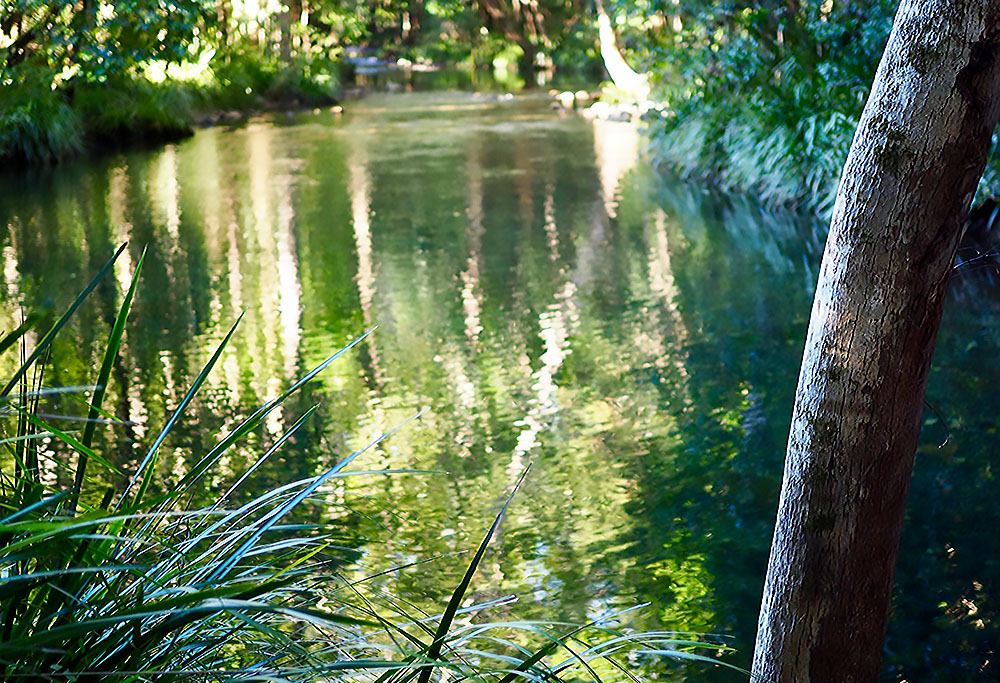 CLICK IMAGE TO ENLARGE
As an added bonus, the Estate is nestled into the fertile, mossy banks of the fresh, pristine Never Never River. As the Estate's guest, you have 500m of private riverfront all to yourself.
A cool, canopied oasis, surrounded by lush rainforest, the river area is a true escape from the rest of the world. Absorb the sound of the water trickling over the smooth, cool rocks and feel your worries floating away with it.
As nature performs her gentle extraction of stress, replacing it with natural calm and well-being, you will absorb the peace and balance of the area. We must never separate ourselves completely from nature.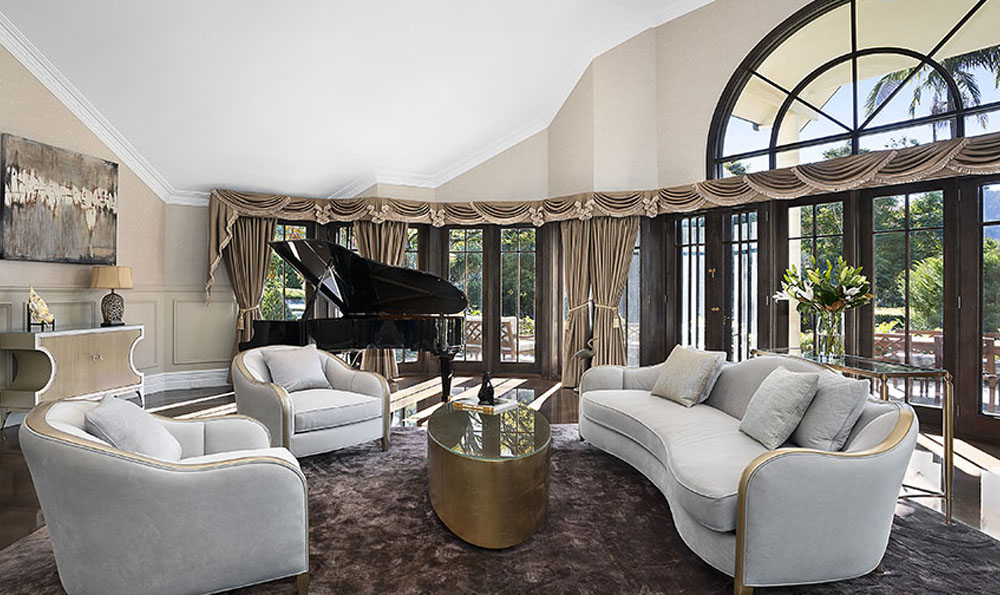 CLICK IMAGE TO ENLARGE
Savor the welcoming, peaceful energy. With endless little places to discover around the property, you'll find your time here engaging and delightful.
There is a pathway through the rainforest, an outdoor spa by the pond, a fairy-lit gazebo, and a lovely staircase through the olive grove.
Read a book in the cool rock garden grotto, or wander by the peaceful, mossy freshwater river, looking up at trees that are hundreds of years old.
Meander through the secret garden, or simply sit by the river and absorb peace. The Estate has so many secret spots to enjoy.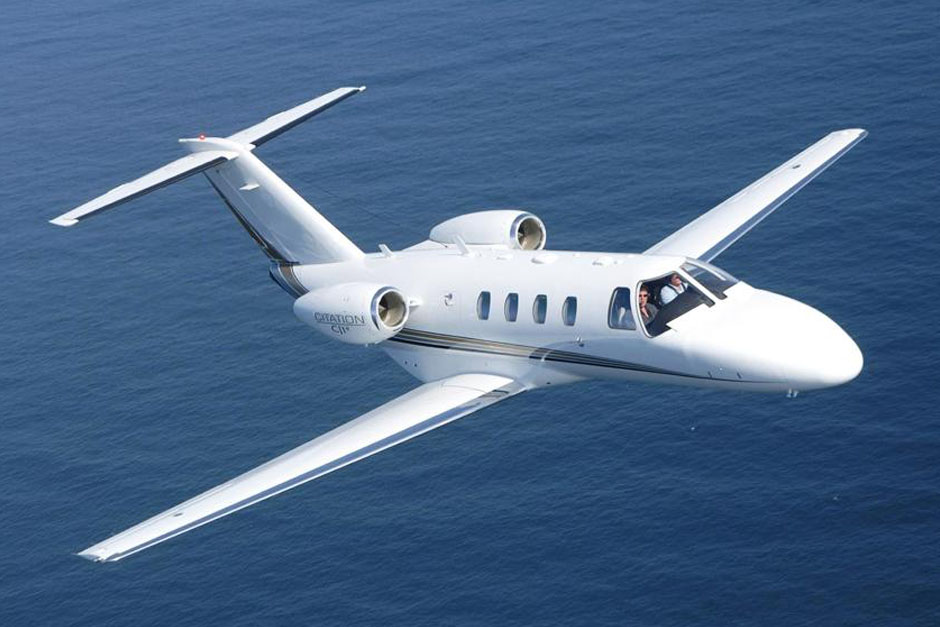 CLICK IMAGE TO ENLARGE
For absolutely private arrival, Coffs Harbour offers an airstrip for private planes and helicopters, where you can hire a car, or arrange a transfer.
Total and complete confidentiality is offered for our selective guests, who value their privacy.
Once you enter the gates of the Estate, the world disappears, and you're transported to another world, where everything is always calm and easy.
Spoil yourself with a stay in paradise, and immerse yourself in comfort, relaxation and natural beauty.