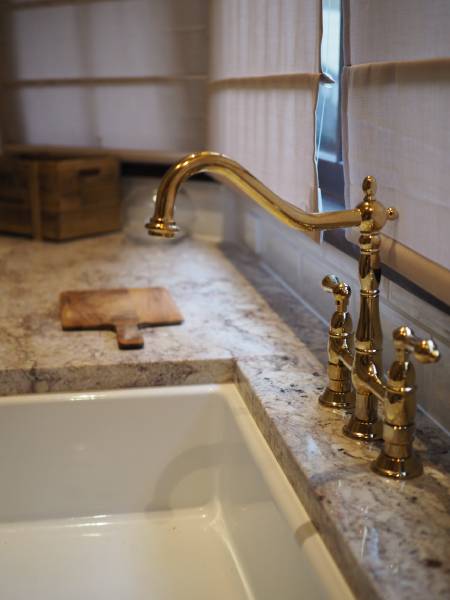 The villa's charming country kitchen is at your disposal. With a gorgeous view out into the rear grove garden. You'll have all manner of provisions for breakfast; fruit, eggs, bread, mustard, milk, cheese, yoghurt, butter and oil, along with herbs and spices and other treats to nibble on, until you have time to go to the local store and purchase your favourites – if you didn't already bring them with you!
Pots, pans and utensils are all provided for you to create your own gourmet masterpieces in the beautiful granite kitchen with 900mm six-burner gas stove and oven.
For those inclined towards culinary skills, we provide black pepper, cumin, oregano, fresh and dry rosemary, thyme, chili and local organic garlic. Other provisions can include organic extra-virgin olive oil, balsamic vinegar, red wine vinegar, coconut oil, and Himalayan salt
Breakfast time? Fresh fruit is always best, the easiest food for humans to digest. The local Bellingen organic food store will provide you with an abundance of choices. You might like to pop into the bakery and purchase some warm fresh croissant, or  pick up some flour and come back to whip up some pancakes!
You can also find raw sugar, premium honey and jams, plus the famous Australian Vegemite of course in the local stores. Mushrooms, onion, garlic and tomatoes make a great toast-topping fry-up; add some avocado for healthy fats. Natural yogurt, fresh squeezed organic apple or orange juice, fresh fruit and bottled pure water are also great idea of items you can buy locally.