Romantic Elopements Settings in Gleniffer
Nestled within the picturesque landscapes of Gleniffer, our romantic elopement settings are designed to provide an unparalleled level of intimacy and enchantment on your special day. As you exchange your vows in this serene haven, you'll be surrounded by breathtaking views, lush forests, and secluded spots that elevate the romance of the moment.
Your love story will unfold in a setting of unparalleled natural beauty, ensuring that the memories you create here will become timeless treasures, etched into the very heart of Gleniffer's enchanting landscapes.
Discover our Intimate Settings for Elopements in Gleniffer
Join us as we embark on an enchanting journey of intimate elopements in the stunning Gleniffer Valley. Our carefully curated settings offer the ideal canvas for your love story to unfold and flourish. Here, in our secluded and picturesque paradise, you can create cherished moments and say 'I do' amidst the awe-inspiring beauty of nature's heart, ensuring that your special day is etched in your memory forever.
Embrace Romance in the Heart of Nature
Indulge in an enchanting rendezvous as you Embrace Romance in the Heart of Nature. Let the beauty of the great outdoors set the stage for unforgettable moments with your loved one. Rediscover the magic of love amid breathtaking landscapes and create memories that will last a lifetime. Nature's embrace, your love story – an idyllic match.
Love is in the air in Gleniffer, the perfect elopement destination.
Experience the Magic of Love with our Romantic Elopements in Gleniffer
Indulge in the enchantment of love with our Romantic Elopements in Gleniffer. Escape to a picturesque paradise where your love story unfolds against the backdrop of nature's beauty. Create timeless memories with an intimate elopement that captures the essence of your love. Let us be your partners in crafting the perfect romantic getaway.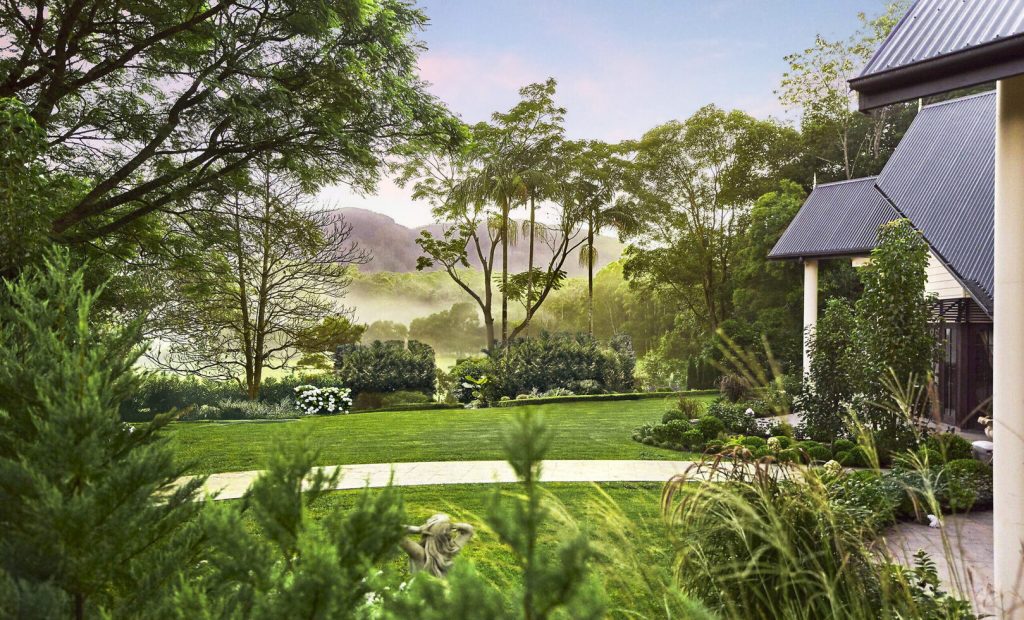 Elopement Settings That Make Gleniffer Your Love Story's Perfect Chapter
Let your love story's perfect chapter unfold against the breathtaking backdrop of Gleniffer. Our elopement settings are more than just scenery; they are the canvas for your cherished moments. Say 'I do' in a place where nature's beauty meets your love's beauty, making your elopement an unforgettable journey. Gleniffer, where love stories are written in the most enchanting way.
Why Choose Hermitage Estate for Romantic Elopement in Gleniffer
Are you dreaming of an intimate, romantic elopement in the enchanting Gleniffer Valley? Look no further than Hermitage Estate. Our secluded haven, nestled amidst nature's grandeur, provides the perfect backdrop for your love story.
With tailored elopement packages and the serenity of Gleniffer as your witness, let your love bloom in the embrace of Mother Nature. Experience the magic of Hermitage Estate for your unforgettable elopement.

Secluded Serenity
Discover tranquility beyond compare at Hermitage Estate. Our intimate hideaway in Gleniffer offers you the ultimate escape from the hustle and bustle of everyday life. Surrounded by lush greenery and the soothing whispers of nature, our secluded serenity provides the ideal setting for your romantic elopement. Let the world fade away as you create lasting memories in this tranquil haven.

Tailored Elopement Packages
Discover the perfect elopement experience with our Tailored Elopement Packages. We craft every detail to make your intimate celebration truly unique and unforgettable. From enchanting venues to personalized services, let us create a day that reflects your love story, ensuring every moment is as special as your commitment to each other.

Nature's Embrace
Immerse yourself in the soothing caress of nature's loving embrace. Discover a sanctuary where the world fades away, and you find solace in the tranquil beauty of the great outdoors. Whether you seek a quiet retreat or an adventure in the wilderness, let "Nature's Embrace" be your guide to reconnecting with the earth's profound serenity and profound wonders.